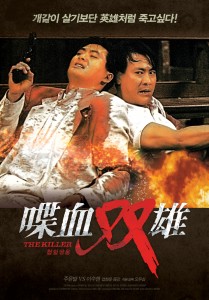 Special Guest: Kenneth Hall
One podcast. Two men. Ten Thousand Bullets.
We're looking at
John Woo
's landmark action film
The Killer
; examining its origin and impact. Our special guest,
Kenneth Hall
, has written the book on Woo --
John Woo: The Films
.
We also look at the influences on
The Killer
from Frank Tuttle's
This Gun For Hire
to Jean-Pierre Melville's
Le Samourai
as well as the films that took inspiration from Woo's work such as the two Pang Brothers versions of
Bangkok Dangerous
.
Listen/Download Now:
Watch: